Typical Australian breakfast
By Admin
79
It's been mysterious for non-Aussies in Australia about the Aussies breakfast. Even though Muffins, Meat pies, beagles, waffles, sandwiches, pancakes, etc... are typically sold has breakfast and large number of Aussies would prefer consuming this as their breakfast substantially. People being scheduled, probably we're aware of cooking process utmost non-reliable in home specifically at mornings and of course, you can procure it from the canteens (or) cafeterias at your convenience without hassles.
Well known Australian breakfast globally are "Vegemite & toast". But, that's a misconception, in addition there are few more dishes that haven't explored globally. Wherein specifically only cooked and consumed by Aussie's for breakfast.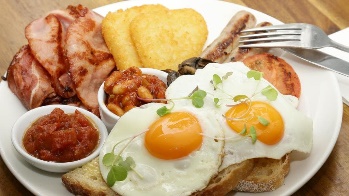 Australian breakfast can put together in many ways, but the most popular & preferred morning food was "The Big Fry". Nothing can beat a well-cooked farm fresh eggs, Smokey bacon, grilled tomato, and mushrooms.
This looks so delicious! We find it fascinating to see the shared food cultures from region to region and country to country. The traditional Aussie breakfast is almost like a British breakfast (not surprising, really) and similar in concept to an American breakfast of eggs, bacon, hash browns, etc… (Again, not surprising).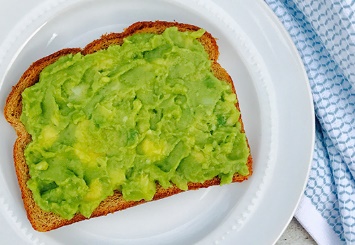 Smashed avocado on toast with poached egg is also a preferred one for breakfast to go these days in cafeterias. But it has been cooked in most of the home's since long time.
Nowadays, even big franchise restaurants do start-off serving smashed avocado on toast with divergent.
Banana bread toast is also one of the typical breakfasts that is light and very filling when eating with a hot cup of cappuccino. This is mostly breakfast and lunch for school students as they love it. It is the easy and cheapest breakfast to cook at home.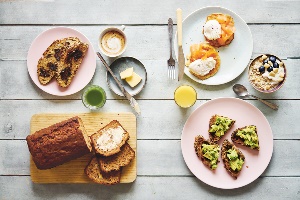 However, being in digital era using online food ordering app utmost convenience. So, this online food ordering apps hugely affects traditional foods' popularity. While it also helps the people to try new and different culinary food.