Australian Day - Special
By Admin
79
The tradition of having Australia Day (ozfoodhunter.com.au) as a national holiday on 26 January, The people will celebrate this day as the anniversary of the First Fleet's arrival in Sydney in 1788. In 1994 they begin to celebrate Australia Day as a public holiday.
For this Australian day people are preparing a variety of food and sweets which are very delicious. Most of the famous foods are Lamington, Meat pie, Vegemite, Pavlova, Tim Tam, Anzac biscuit, Chiko roll, Sausage sandwich, Weet-Bix, Burger with the lot.
However, Australian are passionate to try the international food such as, Chinese, Indian, Thai, Pizza, Italian and burgers etc.,
All type cuisines and variety dishes are available on ozfoodhunter to place an order food online, let's go and check out more.
Chinese cuisine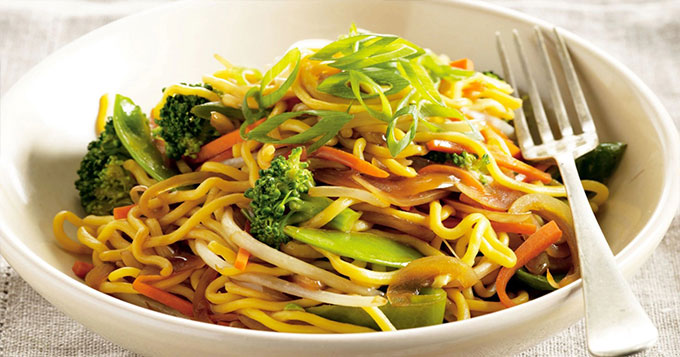 The Chinese cuisine is the way of American Chinese cuisine developed by Americans of Chinese descent. China is a one of the famous, for the authentic food preparation with the perfect diet level. Chinese Cuisine is global wise popular as same as French and Italian.
Why people like Chinese.??
Chinese dishes are low-calorie and low-fat. Food is cooked using poly-unsaturated oils, milk, cream; butter and cheese are not a part of the daily diet. The Chinese way of eating is healthy and fights illness.
Indian Cuisine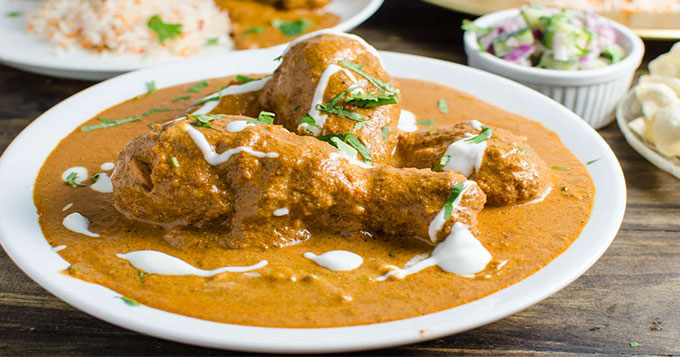 A chef at a curry house in Glasgow claims that he invented the dish in 1971. Indian cuisine has a big footprint in Australia, with more than half of the population claiming to enjoy it. The Portuguese, Persians, and British made important contributions to the Indian cuisine. Indian cuisine is the fusion of spicy and Traditional spices.
Why people like Indian Cuisine.??
The Indian cuisine is rich in nutritious foods like grains, lentils, healthy fats, vegetables, dairy and fruits. It is a wide array of hot and spicy dishes. North, East, South and West are the four different main regional styles of Indian Cuisine. Indian cuisine contains exotic ingredients, unfamiliar dishes and tongue tingling flavours. Indian cuisine uses the flavours like spicy, sour, sweet and hot all at the same time.
Thai Cuisine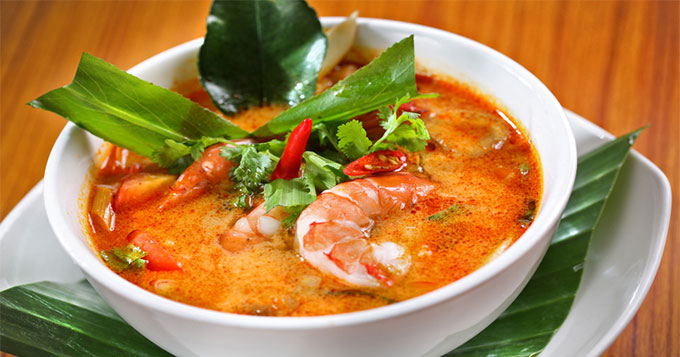 Thai cuisine is a simple combination of Eastern and Western. Everyone knows Thai food is a cuisine of Thailand. But do you know the benefits of having Thai food. Thai food includes many traditional ingredients that are helpful for our health.
Here are the some ingredients used.
Garlic- Garlic is used in most cuisine it not only gives the taste to buds. But it is also has a more nutrition with less calories. Research, also says that by having garlic can prevent the cold and flu.
Turmeric- Turmeric has many benefits here are some of them. It acts as an anti-inflammatory and antioxidant, reduces the risk of cancer, and Increases the immunity.
Coriander- Coriander leaves are rich in Vitamin A, Vitamin C and Vitamin K. Coriander leaves contains the Antioxidants, which prevent from the eye disease such as from conjunctivitis.
Lemongrass- Helps to reduce the Fevers, Headache and flus.
Why people like Thai Cuisine.??
Thai foods are healthy because it contains natural, fresh ingredients, spices, herbs and vegetables. Thai dishes are very attractive. Thai food has the specialty of spicy taste based on flavors like sweet, spicy, salty, and bitter. Thai cuisine is known for its spiciness. In Thai, variety dishes are available those are Tom Yum Goong, Som Tam, Tom Kha Ka, Yam Talay, Pad Thai.
Pizza Cuisine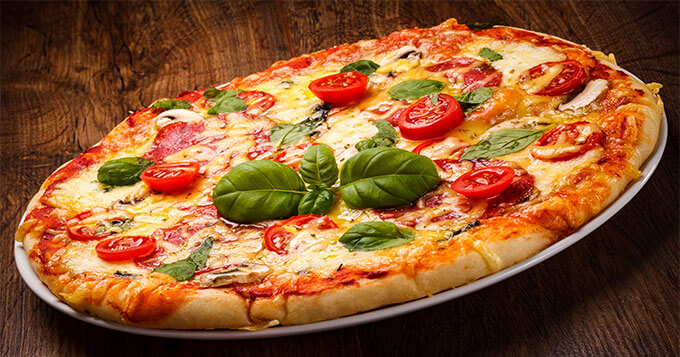 To honor the Queen of Italy, Margherita of Savoy, the Neapolitan pizza maker created the Pizza Margherita, that pizza garnished with tomatoes, mozzarella and basil to represent the national colours of Italy as on the Italian flag. The first pizzeria is Toto's Pizza House established in Melbourne. Toto's opened for business on 7 July 1961 in Lygon Street, Carlton, Victoria.
In Pizza, tomatoes contain lots of lycopene, an antioxidant compound that helps prevent heart disease. The crust is depending on type cheese and toppings used in the pizza. Healthy pizza contains sodium from tomato sauce and cheese.
Italian Cuisine
Italian food started to form after the fall of the Roman Empire, when different cities began to separate and form their own traditions. They started preparing different kinds of bread and pasta.
Why people like Italian Cuisine.??
Italian cuisines are the worlds healthy varieties, it contains ingredients like tomatoes, garlic, olive oil, dark leafy greens, whole grains, fruits, vegetables, sauces, meats, etc. Italian cuisine contains pizza, pasta and meatball sandwiches.
Burgers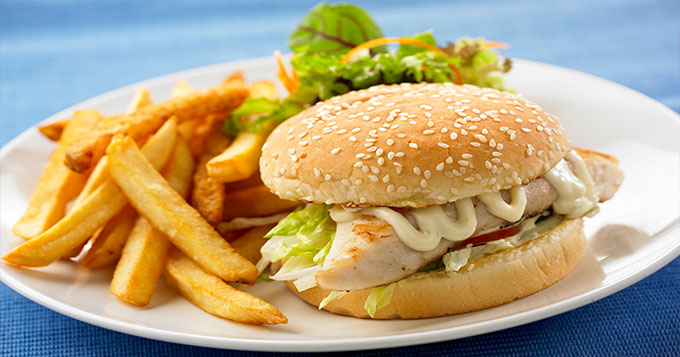 The burgers were popular in Australia for quite some time.
Burgers are in Australia become trendy among the kids. In food market burger business is playing a vital role. In Australia burgers are the major daily consumption by Australian. It's economical, healthy and easy to prepare.
Why people like Burger with the lot.??
Burgers are prepared by adding some flavours like Layering sliced pineapple, beet-root, egg and bacon on top of a meat patties, cheese and salad. A burger is a sandwich contains one or more cooked patty of ground meat, beef, placed inside a bun. The patty may be pan fried, grilled or flame broiled.
We have collected some of the best cuisines in Australia. Follow our blog to know more about the other cuisines.